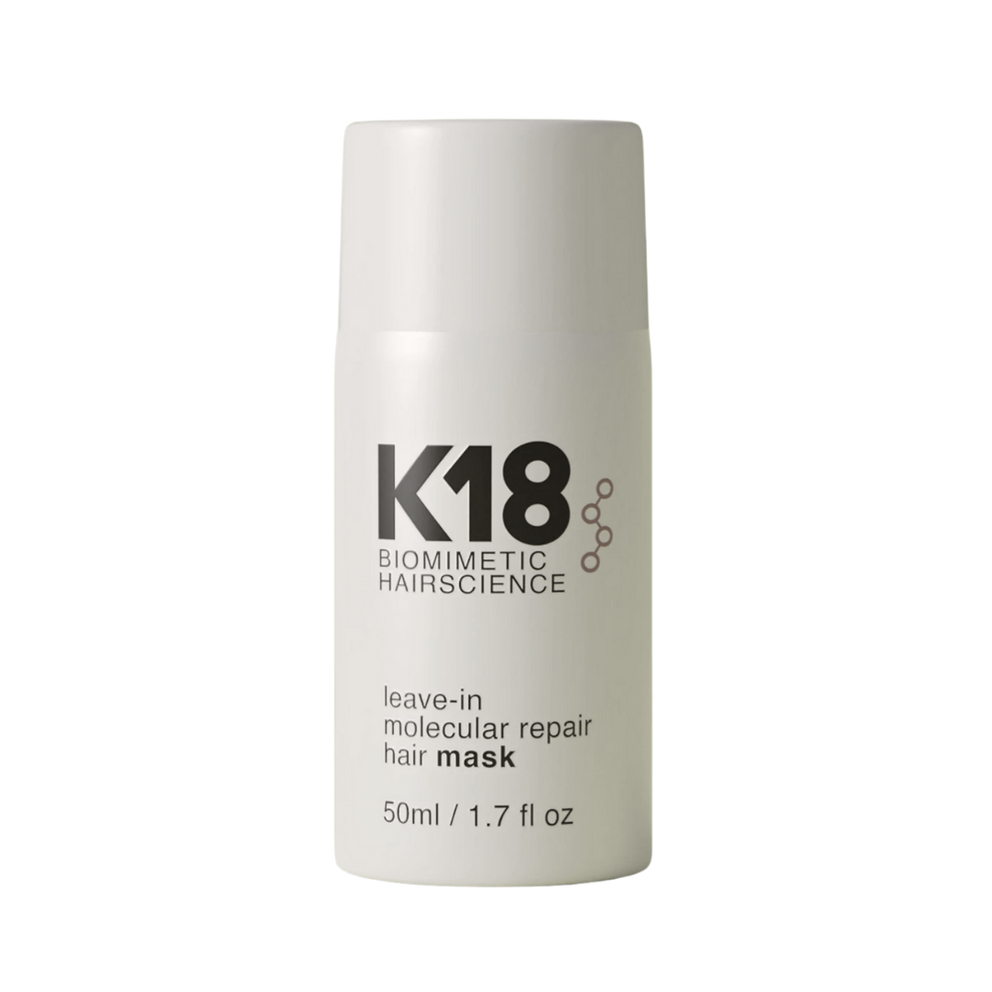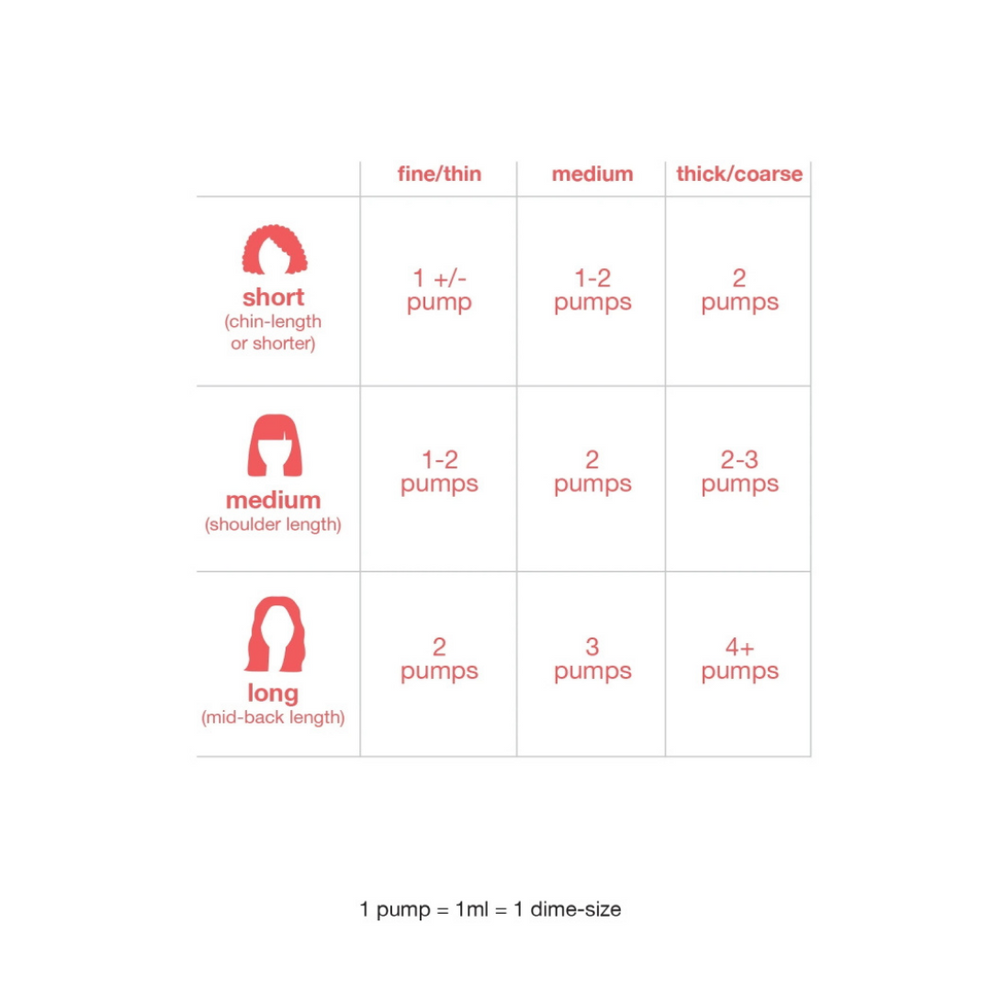 K18 Leave-in Molecular Repair Hair Mask 1.7 oz / 50mL
$89.00
K18 Leave-in Molecular Repair Hair MaskStandard Size This patented bioactive peptide treatment strengthens and improves elasticity while reversing damage from chemical services, thermal styling, and mechanical styling. It works on all hair types. More To Know: This leave-in mask heals and strengthens hair with lightweight moisturizing benefits to detangle and keep hair smooth and soft, without weighing it down. Please see dosage chart for exact usage. For best results, use for the first 4-6 consecutive washes following a service, and then every 3-4 washes as needed to maintain hair strength. Doesn't wash away with shampoo, leaving lasting results 91% original strength* 94% original elasticity** Results observed in a clinical study while using mist and mask as part of a bleaching treatment. Results may vary depending on hair type, quality and history. • Vegan • Color Safe • Cruelty-Free • Dermatologist-Tested How To Use: • Shampoo, do not condition. • Towel dry thoroughly. • Begin with 1 pump of K18 Mask and add more as needed depending on the length, thickness, and condition. • Work evenly into hair, one pump at a time, from ends to roots. • Let sit for 4 minutes to activate. • Do NOT rinse out. • Style as usual. The Dos And Don'ts: • DO use a clarifying shampoo if you're a heavy product or dry shampoo user. • DO dry thoroughly with hair towel or turban before application. • DO wait the full 4 minutes before styling or applying another product. • DO use every 4-6 shampoos consecutively to see and feel the full results. • DON'T condition your hair before applying K18. • DON'T use too much. • DON'T rinse it out. K18 Mask was not formulated to work like a regular conditioner. Although some find it provides adequate softening and smoothing properties, others may prefer enhanced conditioning benefits by adding a leave-in conditioner after the four-minute processing time. On the days that you are not using K18 Mask, use your regular in-shower or leave-in conditioner as usual. If heat styling, use a heat protectant after the four-minute processing time. You may also layer additional styling products on top of the mask if needed. Ingredients: Water (Aqua) (Eau), Alcohol Denat., Propylene Glycol, Cetearyl Alcohol, Dicaprylyl Ether, Cetyl Esters, Behentrimonium Chloride, Polysorbate 20,sh-Oligopeptide-78 (K18Peptide™), Hydrolyzed Wheat Protein, Hydrolyzed Wheat Starch, Isopropyl Alcohol, Tocopherol, Phenoxyethanol, Potassium Sorbate, Citric Acid, Fragrance (Parfum), Geraniol, Linalool, Hexyl Cinnamal, Benzyl Alcohol.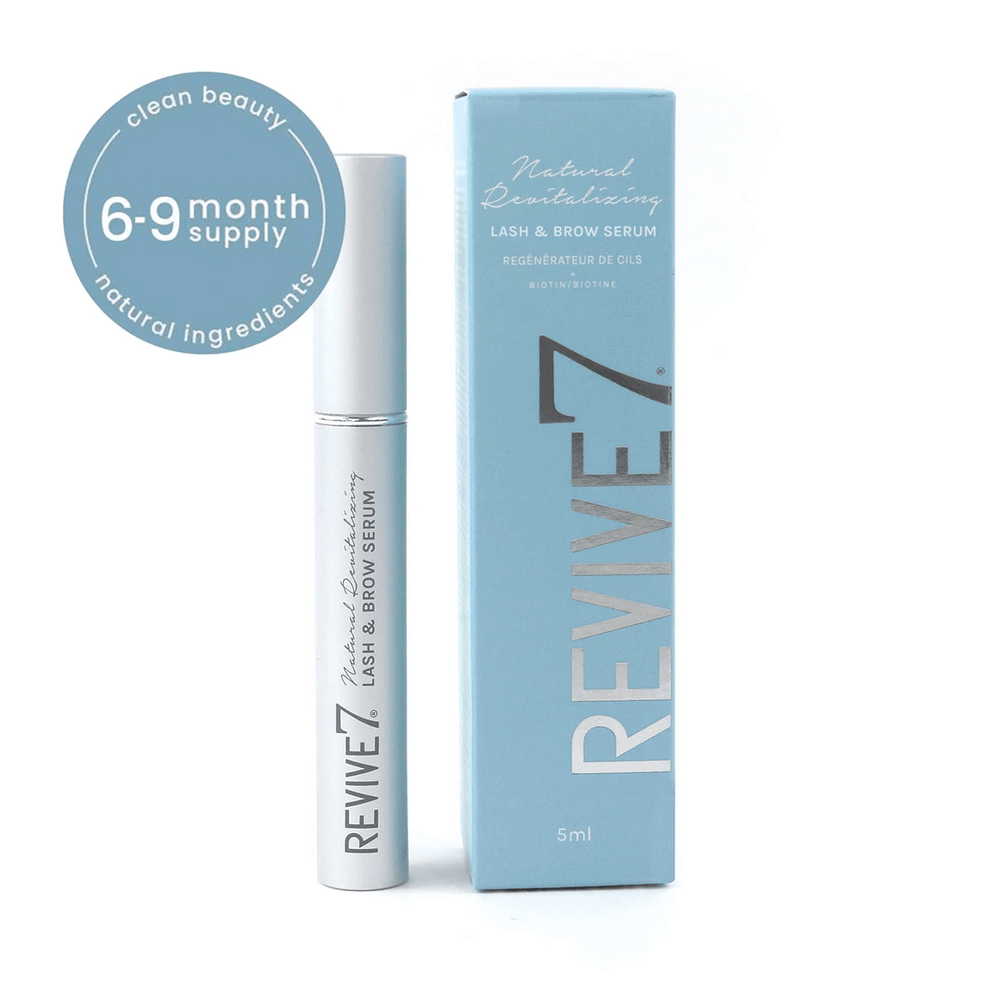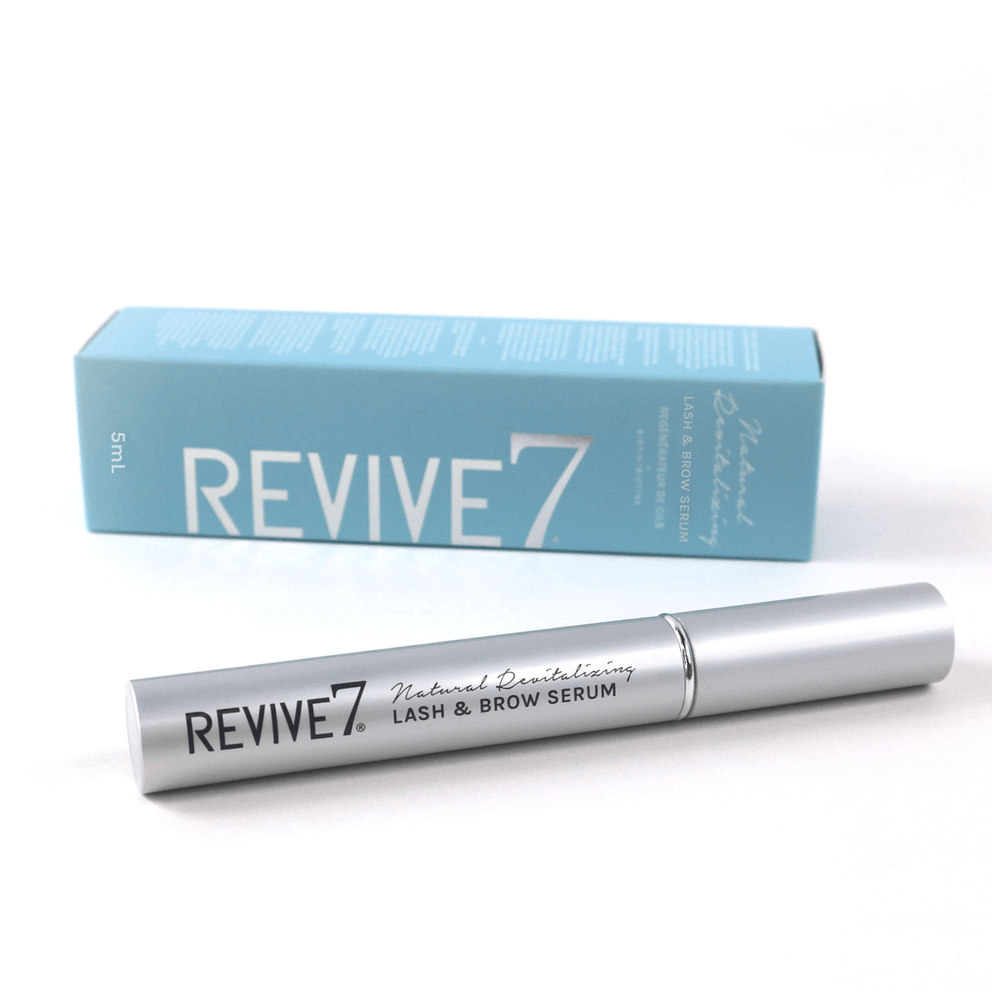 Revive 7 Lash & Brow Revitalizing Serum 5mL
$95.00
Revive7 is North America's #1 trusted Lash and Brow Revitalizing Serum since 2012. Made with 7 active ingredients, this lash and brow grade a serum will help you achieve longer & thicker eyelashes or eyebrows naturally. Product Benefits and Features Fashion magazine 2022 Clean Beauty Award Winner. Canadian made with natural ingredients and is 100 % safe to use. Clinically tested and recommended by dermatologists. 7-21 days to see results with daily use, lashes appear fuller, thicker and stronger. One bottle will last up to 6-9 months with everyday use. Offers significant results to brow health thickness and fullness without harmful ingredients, like bimatoprost, latanoprost or hormones. How to apply Revive 7 Lash Serum Apply on clean skin a small amount of Revive7 Science Lash Serum to the eyelid line and/or eyebrows. Allow to dry for two minutes before applying mascara or other eye makeup. For best results, use once or twice a day for lash and brow health. Made With Clean Ingredients: Purified Water, Hyaluronic Acid, Collagen, Cucurbita Pepo Pumpkin Seed Extract, Sphingolipid, Myristoyl Pentapeptide-17, Arginine.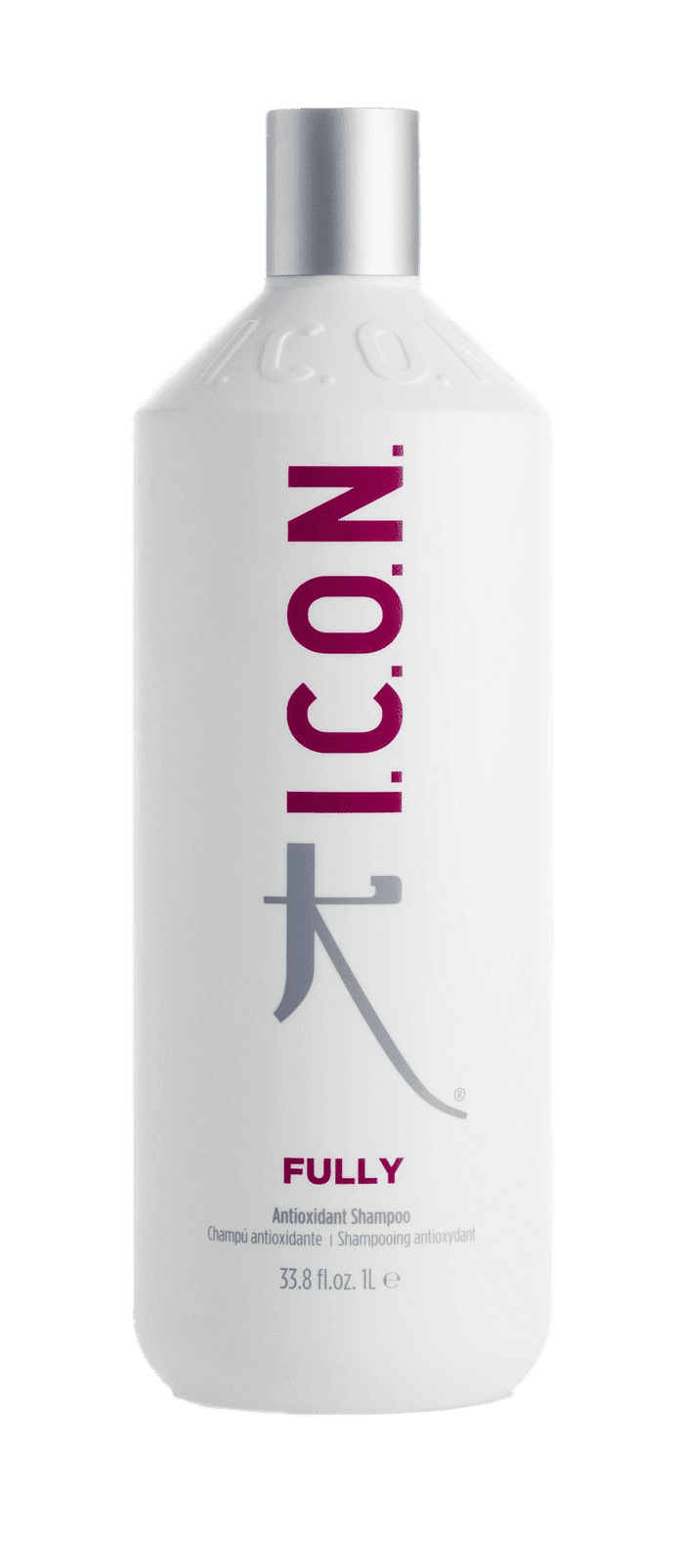 I.C.O.N. Fully Antioxidant Shampoo 33.8oz / 1 Litre
$67.99
A gluten-free antioxidant shampoo filled with fruit extracts to fight free radicals. Aloe increases moisture and rice proteins plump up the hair, giving maximum body. Emulsify in your hands, lather into wet hair and rinse. • Increases the body and strength • Rebuilds the form • Adds volume while nourishing • Brings a young shine • For all hair types
Find Your Favourite Hair Care Products
Hair Care Made Easy
Mane to Tame is your one-stop online shop for high-quality, professional hair care products. We offer a wide range of products, including shampoos, conditioners, styling tools, and more. Our products are carefully selected from trusted and authentic brands, so you can be confident in the quality of your purchase.
Shop With Ease
At Mane to Tame, we make it easy for you to find the perfect products for your hair care needs. Our user-friendly website allows you to quickly browse by brand, category, or hair type, and our free shipping offer on orders over $50 ensures that you can get the products you need delivered straight to your door.
Proudly Canadian
As a proudly Canadian business, we are committed to providing exceptional customer service and supporting our local community. We believe that everyone deserves to have access to high-quality hair care products, no matter where they are located. That's why we offer fast and reliable shipping across Canada.
Discover Our Selection
Whether you're looking for natural hair care products, salon-grade styling tools, or affordable beauty supplies, Mane to Tame has everything you need to achieve your hair goals. Browse our selection today and find your perfect products!
We're all about hair
Visit our blog
Free Shipping
On all orders over $50
Secure Site
AES 256-BIT SSL Secure
Guaranteed Safe Checkout
Certified Level 1 PCI DSS compliant