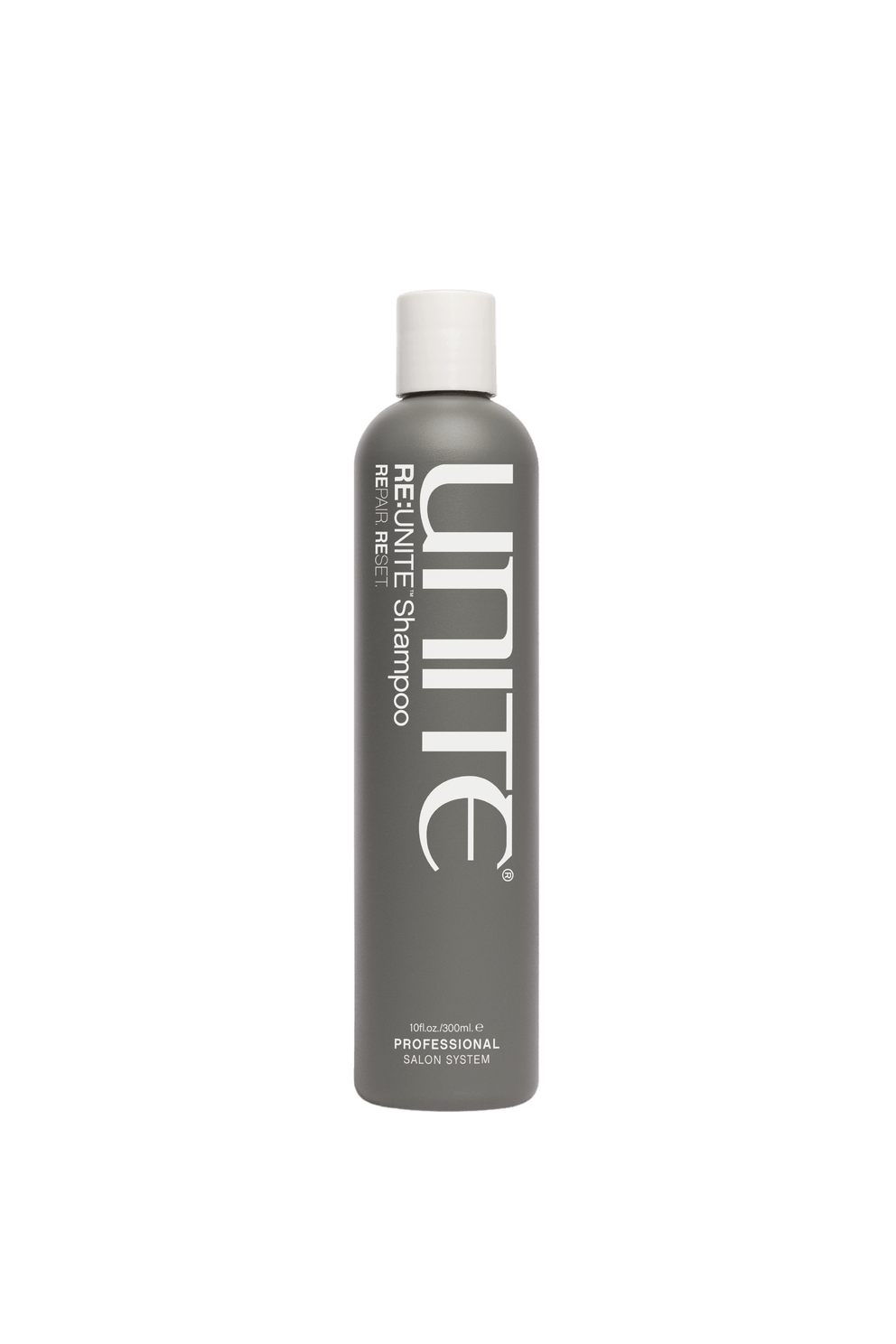 Unite REUNITE Shampoo 10oz / 300mL
$33.99
IT ALL RE:STARTS HERE. RE:UNITE Shampoo is an invigorating shampoo that's formulated to rebalance and reboot tired scalps and worn out locks. Infused with reenergizing extracts and proteins, it gently removes daily buildup while delivering strength-building nutrients from roots to ends. Hair and scalp are left repaired, reset and ready for the next step. • Gently removes product buildup • Resets and reboots scalp • Restores natural oils • Repairs cuticle damage • Maintains shine and brightness • Color-safe FOR BEST RESULTS: Apply RE:UNITE Shampoo to wet hair, work into a rich, luxurious lather, then rinse thoroughly. Follow with RE:UNITE Treatment or RE:UNITE Conditioner. Style with your favorite UNITE products.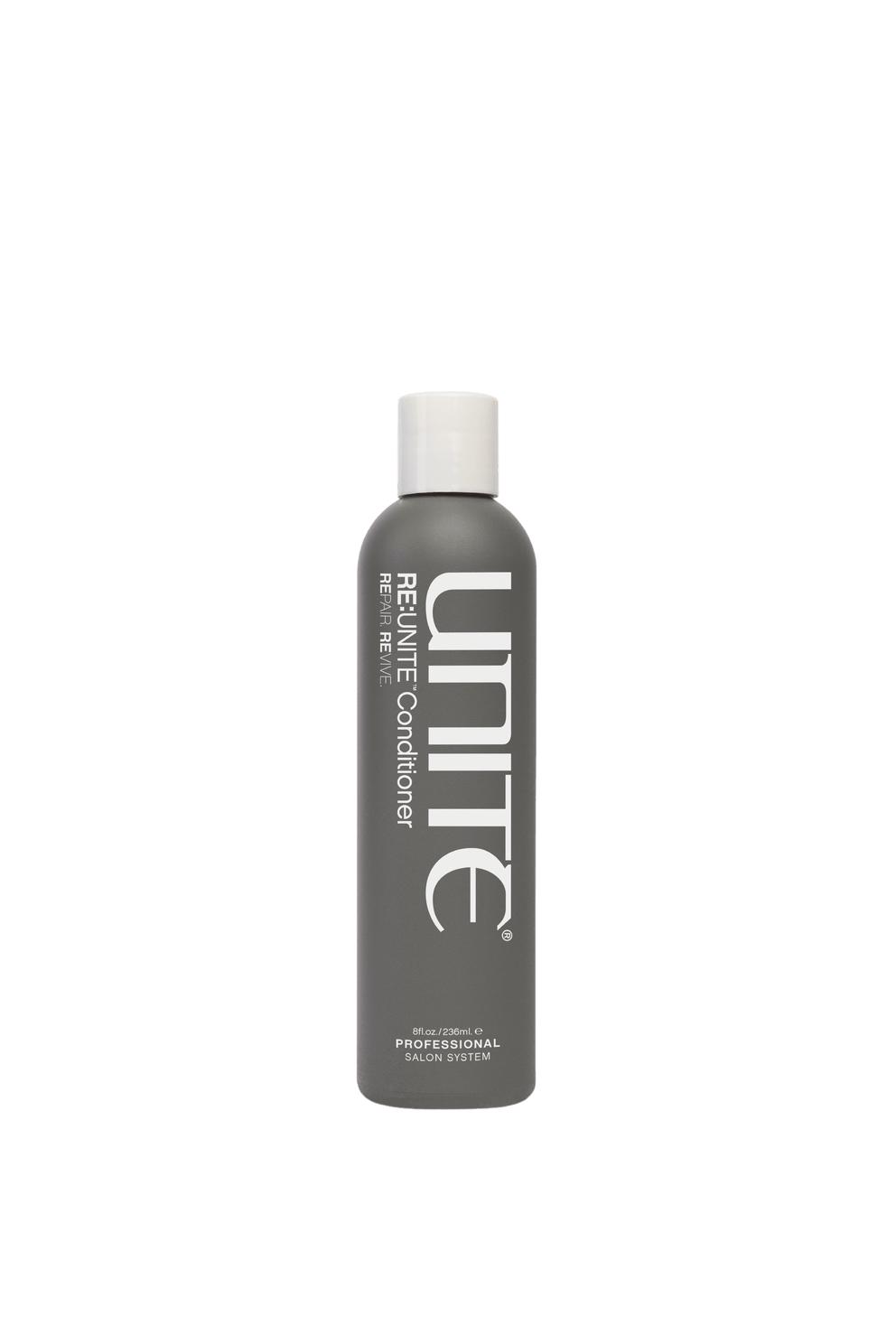 Unite REUNITE Conditioner 8oz / 236mL
$35.99
PUT DAMAGED HAIR IN RE:VERSE. RE:UNITE Conditioner is a lightweight yet extremely reparative conditioner that's designed to deliver next-level repair and protection. Armed with proteins and antioxidants, this complex formula conditions while fighting free radicals and preventing cell damage and hair fibers from breaking down. It also assists in the re-building and re-strengthening of the cuticle, helping to prevent future damage. • Repairs damaged hair & split ends • Rebuilds and re-strengthens cuticle • Replenishes & protects from future damage • Antioxidants fight free radicals • Rebuilds and re-strengthens cuticle FOR BEST RESULTS: Following RE:UNITE Shampoo apply RE:UNITE Conditioner from roots to ends. Leave in hair for 1 to 3minutes as needed, then rinse thoroughly.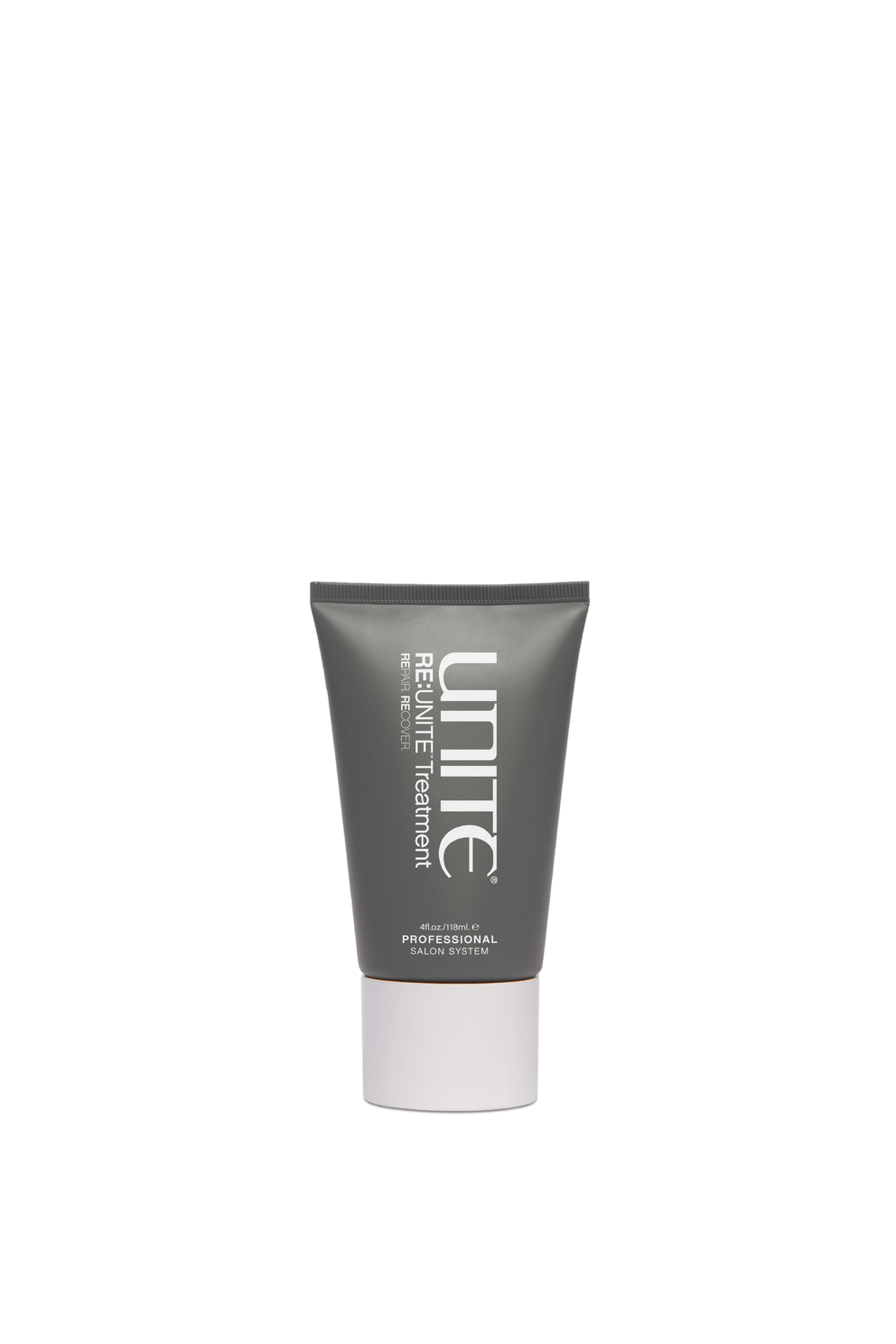 Unite REUNITE Treatment 4oz / 118mL
$43.99
IN FULL RE:COVERY. RE:UNITE Treatment is an advanced restorative treatment that quickly and dramatically transforms damaged, over-worked hair. Its reparative, protein-based complex nutrients and antioxidants penetrate deep into the hair's cortex, building strength from within while generating a powerful external layer that reinforces and resurfaces frayed and rough cuticles. Hair looks and feels noticeably stronger, shinier, and healthier in just one use — a must-have for anyone with damaged or chemically treated hair. • Repairs and reinforces the cuticle • Deeply nourishes and seals in moisture • Prevents cell damage & restores elasticity • Avoids loss of fiber proteins • Dramatically improves hair strength from within • Provides a protective shield FOR BEST RESULTS: Wet hair, apply RE:UNITE Shampoo and work into a rich, luxurious lather, and rinse. Then apply RE:UNITE Treatment, evenly from roots to ends. Leave in for 5 to 15 minutes, then rinse thoroughly.
Free Shipping
On all orders over $50
Secure Site
AES 256-BIT SSL Secure
Guaranteed Safe Checkout
Certified Level 1 PCI DSS compliant